There were no results that contained
all
of the words in your query. These results contain
some
of the words.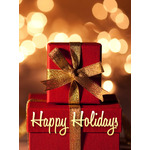 Christmas Art eGift Card - Stacked Gifts - electronic gift card eGift Card
…Classical Studio Oil Painting Mediums Sampler Cubes for Holiday gift giving this year! Not only will they replace the harsh chemicals in your studio but they smell great while doing it! It's a perfect gift for the artist in your life! Check it out here:…
Send the Perfect Gift this Holiday Season for that Artist on your listJerry's Gift Card in a Deluxe Red Gift Card Box - for only $1.00 more we will add the gift card placed inside a red gift card box along with your personalized message for the Perfect Gift! You can have it sent to yourself to add a…
There were no results that contained
all
of the words in your query. These results contain
some
of the words.
Powered by