 Art Shadow Boxes - Made with Gessobord ! The Art Shadow Box has a 2" deep cradle frame with the Gessobord surface on the inside instead of the outside. When you need to turn your artwork inside out, the Art Shadow Box is a good place to start. Perfect with oils or acrylics and mixed media. Build…
FROM
$13.56 - $17.94
LIST:$20.99 - $25.99 Experience the quality of Daniel Smith Extra Fine Watercolor Paints! We are proud to carry the exceptional line of Daniel Smith Extra Fine Watercolors. These paints are a go-to for many professional watercolorists. With Daniel Smith Watercolors, pigments are key. Featuring 250 stunning…
FROM
$4.62 - $22.61
LIST:$7.70 - $37.68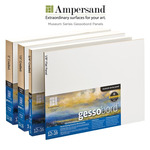 …depth sides can stand alone or frame with floater-style framing options. * 2" Deep Cradled Panels - offers maximum support and frameless presentation, all in one. * Art Shadow Boxes - made with Gessobord surface on the inside instead of the outside, and features a 2" deep cradled frame.
FROM
$5.85 - $35.00
LIST:$8.02 - $452.98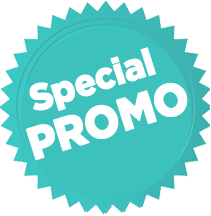 Holbein Artists' Watercolors at unbeatable prices! Most professionals today have added at least some of the incredible Holbein Artist Watercolors lightfast colors into their own palette. Watercolors such as Peacock Blue, Blue Grey, Opera, Grey of Grey have been gracing the studios of the world's…
FROM
$9.49 - $23.69
LIST:$16.25 - $40.50
See this video and more about Wilson Bickford at: http://www.jerrysartarama.com/artists/wilson-bickford/fun-and-fast-painting-with-wilson-bickford.htmlLearn how to paint realistic shadow clouds with oil colors in this free art lesson from professional artist and art instructor Wilson Bickford.
Realistic shadows can make the difference between an unsuccessful painting and a successful one. In this Free Art Lesson, by breaking down the process of varying color and simplifying shapes, Mike Rooney teaches you the tips you need to create believable dappled shadows in your own art. Using your…
Powered by