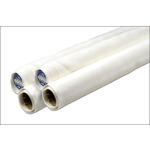 We have a variety of different Artists' Silk rolls to choose from: Charmeuse, Chiffon and Habotai or get the assortment set! All rolls are 45" x 5 yards.
FROM
$48.38 - $96.19
LIST:$52.00 - $113.59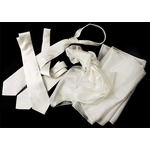 These hand rolled 100% China Silk Scarves with finished edges are perfect for many decorative applications! Fabric selection includes traditional smooth Habotai fabric, or classic shimmering Crepe De Chine. Both styles of these luxurious silk scarves have a thickness of 8 mm.
FROM
$3.69 - $16.49
LIST:$7.25 - $28.95
Powered by