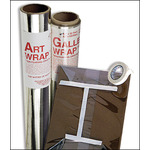 …wrap films. The ultra thin quality of the film allows the artist to tightly wrap any piece of art work and is safe to use for prolonged storage. Affix to back of picture with white tape for clean looking presentations of all matted or mounted pieces. Unlike virtually all other products, Art Wrap is…
FROM
$61.83 - $81.03
LIST:$62.86 - $82.07 …carry your pencils around is in this stylish pencil wrap.  Made from tough canvas with leather look trim and a secure closure, it has individual compartments to hold and protect up to 30 standard-size pencils together with accessories. The wrap unrolls flat for easy access to the contents and when…
FROM
$17.14
LIST:$24.49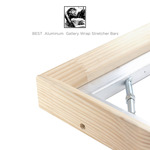 …gallery bars! This deluxe new line of gallery wrap stretcher bars from Jack Richeson is truly state-of-the-art! Made from smooth, sanded wood braced with hollow aluminum strips, these stretcher bars are sturdy, lighter in weight than other gallery wrap bars, and will not bend or warp with time.…
FROM
$6.48 - $70.70
LIST:$12.95 - $141.40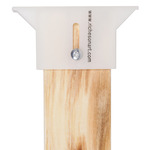 An innovative approach to using cross braces! An innovative approach to using cross braces! Designed to fit all sizes of BEST Cross Braces, our sturdy cross brace bracket is the ideal way to support a stretched canvas. We recommend using cross braces for any canvas over 36". Sizes larger than 144"…
FROM
$2.38 - $43.75
LIST:$3.95 - $87.50
Paramount Professional Canvas is designed to take both thick and thin paint layering in acrylics, oils and alkyds. For artists looking for sturdy, superior grade stretched canvas, Paramount Pro is the way to go!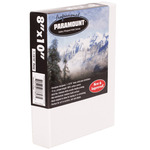 …your money back! Paramount gallery wrapped professional artist canvas are the heaviest weight cotton canvas we offer with an isolating layer of sizing and 3 coats of priming. The best commercial cotton canvas you can buy. Popular Paramount Professional Gallery Wrap Canvas has recently received an…
FROM
$14.99 - $42.90
LIST:$31.40 - $1490.10

Paramount Pro Gallery Wrap Canvas was designed for artists who require a heavy duty canvas and bracing system made to professional standards. Paramount Pro features double-primed, acid-free, 100% cotton canvas stretched onto 1-13/16" deep solid pine stretcher bars with an innovative L-shaped design.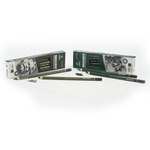 Paper wrapped charcoal pencils keep your hands clean while you use them! Marie's Charcoal Pencils offer the finest quality of charcoal pencil, offering smooth delivery of thick, pure charcoal black color. Available in three different grades: extra-soft, soft and medium, these high-quality…
FROM
$10.19
LIST:$20.10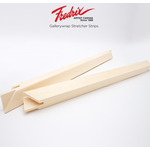 Fredrix Gallerywrap Stretcher Strips These double thick tongue and groove stretcher strips provide a beefier weight for a sturdier frame than standard duty strips. A low price point, these give you the chance to buy a more archival strip at a reasonable cost. Square strips measure 1-3/8" high and…
FROM
$26.65 - $103.54
LIST:$35.88 - $138.00
Powered by