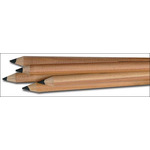 * Extra smooth * Pure velvety texture * Rich black tones This famous pencil is characterized by a fine grain, consistent texture, soft black lines and no shine when laid down on paper.
FROM
$2.72
LIST:$2.99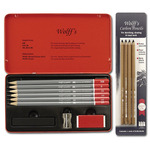 Sketching pencils that harness the best features of graphite and charcoal! Wolff Carbon & Graphite Pencils have been described by artists as the world's best drawing and sketching pencil. These pencils uniquely combine the attributes of graphite and charcoal to deliver a precise, yet rich and…
FROM
$17.58
LIST:$29.24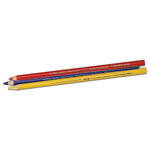 The original pencil for marking on glass, acetate, film, china and all impervious surfaces. Impervious to water, it may be easily removed with a dry cloth. These pencils are great for temporary work and art.
FROM
$2.54
LIST:$2.55
Powered by