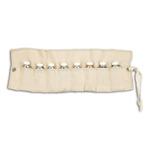 Provides organization, easy access and transporting paint tubes without damage or leaks. Sewn canvas with drawstring.  
FROM
$5.13
LIST:$5.99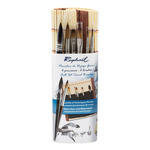 …brushes have a securely stitched pocket in the included bamboo roll up case. The next time something catches your eye unroll your Raphael Precision Mini Brush Travel Set and start painting! Key Features:* 6 mini brushes* Bamboo roll up case* High paint load Perfect For:* Watercolor, gouache, and…
FROM
$15.57 - $32.49
LIST:$29.95 - $62.48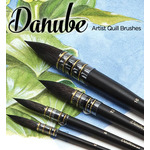 …based on diameter in mm * Size 6 is true 6 mm diameter Perfect For: * Textured watercolor paper * Both heavy washes * Controlled lines * Studio or Travel Danube Watercolor Quill Set - This set includes a size 6, 10 and 14 along with a black bamboo brush roll up. Great for travel or in the studio!
FROM
$31.29 - $99.99
LIST:$58.05 - $243.20
Powered by