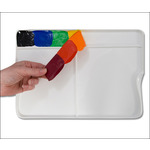 …simply peeling it off. Oils wipe right off for easy cleaning, or leave to dry, then just peel off! Measures 7.75" × 10.5" × .75". Ellipse Extra Large Peel-Off Palette - This special sturdy impact plastic palette is perfect for all media but particularly well suited for oils and acrylics. It has a…
FROM
$6.59 - $24.09
LIST:$10.95 - $38.45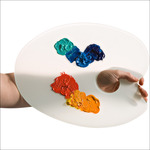 Fashioned from tempered safety glass, Paragona Palettes are ideal for painting with oils and acrylics.  Wet oil colors and acrylics can be wiped off in a flash, and dried acrylic paint peels off easily, avoiding the mess and hassle often associated with plastic palettes. Made of 100% tempered safety…
FROM
$25.79 - $38.49
LIST:$35.00 - $49.00 …surface for mixing paint on. They will not break if they fall and allow easy clean up with acrylic colors by means of using denatured alcohol or for oil colors with odorless paint solvents like her favorite, Gamsol. Available in a wide array of sizes for use in the studio and for travel needs.
FROM
$9.49 - $27.89
LIST:$17.20 - $50.00

…Magic True Color Peel Off Palette, and once the paint dries on the palette, you can peel it right off! The palette looks brand new with every use. Oil colors can also be used on this neutral grey palette. However, they cannot be peeled off once dried. These magical palettes are available in three…
FROM
$6.15
LIST:$12.05 - $24.15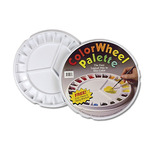 The Easy Logical Way to Mix Color! This white styrene palette makes it easier to mix colors. The 20 individual mixing wells correspond to primary, secondary and tertiary colors in the wheel. The center area of the palette has three large mixing wells. The Color Wheel palette is made of lightweight…
FROM
$16.19
LIST:$24.30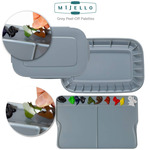 …not affected by light reflections and shadows* Perfect for oils, acrylics, alkyds, tempera, casein and more* Colors won't stain your palette!* Paint wipes or peels right off for easy cleaning!* Light weight and non-breakable Perfect For:* Oil and Acrylic paints* Saving tme and money* Mixing natural…
FROM
$8.59 - $28.39
LIST:$14.25 - $45.35

Clear Palette - Just like the one Bob uses on TV! Rigid, sturdy and easy to clean. Disposable Palette - Recommended only for the Ross Soft Oil Colors, this disposable palette has 50 sheets of 25cm x 35cm treated paper. Clean up couldn't be quicker.
FROM
$12.79 - $30.37
LIST:$16.99 - $38.99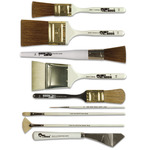 Background Brush - Similar to the landscape brush but twice as wide for faster coverage for background work. Made of natural hog hair. Blender Brush - With soft white sheep hair for extra delicate blending and smoothing. With white paddle handle and seamless plated ferrule. Fan Blenders - Hog hair…
FROM
$3.99 - $15.39
LIST:$5.29 - $20.49
The palette you choose becomes an integral part of your painting process. Make sure you choose the best palette for your studio with this insightful lesson from Mike Goldstein.
There are a wide variety of brushes available for the fine artist, and choosing the right brush is a major step for any aspiring oil painter. Get some tips from Mike Goldstein before you decide what brush or palette knife is the best for you.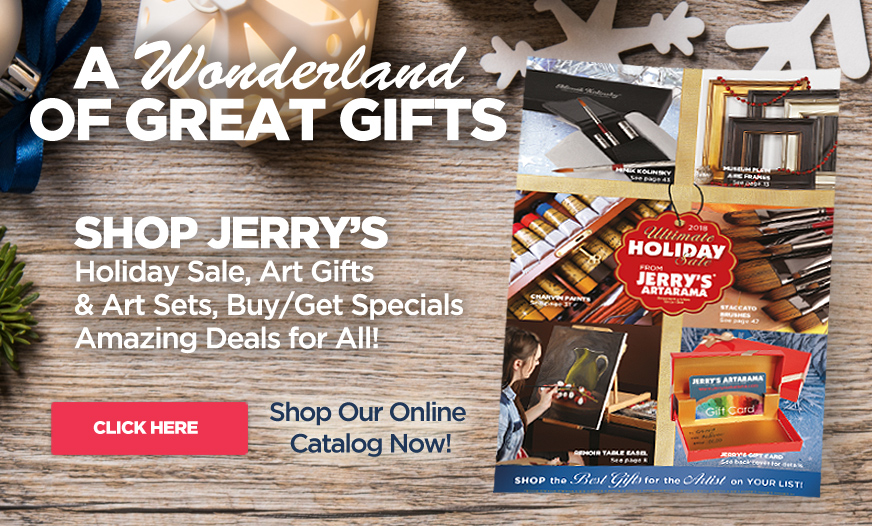 Powered by