There were no results that contained
all
of the words in your query. These results contain
some
of the words.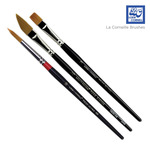 The Largest Range of Golden Taklon Brushes! Artists the world over recognize La Corneille as the very best golden taklon brush in the world. The resilience, color holding capacity and super shaping abilities has made La Corneille a trusted brand for over a generation. Only the finest blend of golden…
FROM
$2.99 - $12.29
LIST:$5.15 - $21.49
There were no results that contained
all
of the words in your query. These results contain
some
of the words.
Powered by