There were no results that contained
all
of the words in your query. These results contain
some
of the words.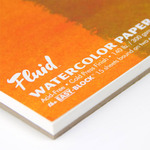 …Easy-Block Watercolor Paper Blocks - High quality watercolor paper in uniquely-bound blocks, loose sheets and journals! These acid-free,140 lb. / 300 gsm soft white watercolor paper blocks are a unique new take on traditional paper blocks! There is no need to wet and stretch the paper before…
FROM
$2.25
LIST:$5.00 - $50.46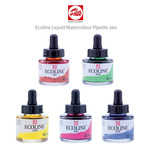 …brilliant - Fast-drying colors can be rewet and blended! Highly intense, saturated dye-based liquid watercolour that dries within minutes, is dilutable with water, and can be rewetted. Good adhesion on paper and board, and is versatile enough for traditional brush, sprayed through airbrush, or used…
FROM
$4.49
LIST:$6.95
These popular watercolor papers are some of our favorites, allowing the artist to adapt a wide range of techniques! Aquarius Series - A beautiful white 80 lb. watercolor paper made of a unique combination of cotton and synthetic fibers. 22 × 30" sheets in Ten Packs. Gemini Series - Acid-free,…
FROM
$49.90 - $133.85
LIST:$72.25 - $229.90 …wild! These hardboard panels are covered with a white non-toxic coating. They feature a 1/8" wood lip (width and height) to contain a variety of liquid mediums. Use the appropriate primer (if needed) for the medium of your choice (no primer needed with Pébéo Fantasy, Vitrail, Ceramic, Gédéo, or…
FROM
$9.49 - $82.59
LIST:$9.95 - $101.70
There were no results that contained
all
of the words in your query. These results contain
some
of the words.
Powered by