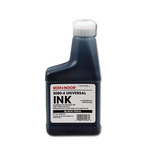 …formulation guarantees quality, consistency, and vibrancy for your artistic works. Inks are waterproof and can be applied to all papers, vellum, drafting films, and tracing papers with ease. Ink is fast drying, easily mixed, and comes in 8 transparent colors. Black and white inks are opaque.
FROM
$4.80 - $22.49
LIST:$6.75 - $33.60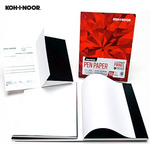 A very smooth 80lb/118 GSM bright white paper with a special ink receptive coating to ensure clean, crisp ink lines. The perfect paper for high contrast pen and ink drawings. Pad is constructed with an innovative InkBlock panel™. The InkBlock™ panel is inserted underneath the working…
FROM
$4.99 - $9.79
LIST:$12.60 - $25.20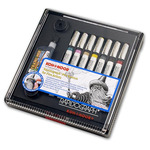 Seven Pen Slim Set - Includes technical pens in sizes .25mm to 1.20mm in a hinged-lid plastic case with a bottle of black india ink. Ultra Draw 3085-F Ink - Non-clogging black waterproof ink for use on paper. Dries quickly, ¾ oz squeeze bottle.
FROM
$5.10 - $125.98
LIST:$7.05 - $187.95
Powered by