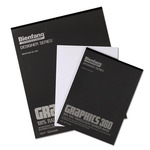 This specially formulated paper perfectly accepts felt nib markers with heavy coverage without bleeding through to the next sheet. Perfect for illustrating, comic strips, manga, doodling and more! 100 sheets.
FROM
$15.23 - $30.79
LIST:$25.30 - $51.36 10×10 to the inch cross section with non-reproducible blue lines. 50 Sheets with pad size on back.
FROM
$5.45 - $9.49
LIST:$8.67 - $14.71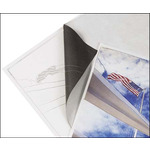 Transfer paper is best suited to cleanly transfer images to another surface. This value pack includes 25, 20×26" sheets of standard graphite transfer paper.
FROM
$31.62
LIST:$45.13
Powered by