There were no results that contained
all
of the words in your query. These results contain
some
of the words.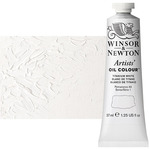 It Takes Generations of Experience to Make Color Like Winsor and Newton Made from only the finest pigments. We carefully formulate each tone for stability, tinting strength and coverage. Use them thickly with palette knives or brushes, or thin them to a very fine glaze. When milling oil color, each…
$7.55
LIST:$12.59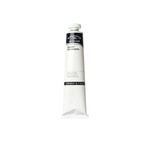 Mediums are ready-made mixtures of solvent and linseed oil. Liquin Oleopasto - A companion product to the Liquin Impasto medium, but Oleopasto dries quicker and thickens rapidly. It is softer than Liquin Impasto medium, so it levels out brush strokes. Semi-matte finish. PLEASE NOTE: All products in…
FROM
$10.49
LIST:$17.49
There were no results that contained
all
of the words in your query. These results contain
some
of the words.
Powered by