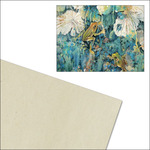 This basic acid-free traditional rice paper is 26 grams in weight and is 70 × 114cm (approximately 27.5" × 45") in size. It has a lovely off white color. Sold rolled in packages of 5 sheets.
FROM
$9.19
LIST:$14.75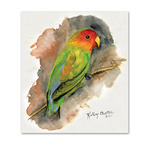 …making this paper combines Tang tree skin, wheat and rice straw and other wood fibers. The exact combination has been passed down over the years from one generation to another. The paper has a natural white color, is handmade for superior strength and is made for lasting art. Rice paper has been…
This paper has micro mica sparkles that give a bit of luster to the art. Sheets are 66 x 131.5cm (approximately 26" x 52") in size. Paper has a nice off white tone. Sold rolled in packages of 5 sheets.
FROM
$10.19
LIST:$16.95


Powered by