There were no results that contained
all
of the words in your query. These results contain
some
of the words.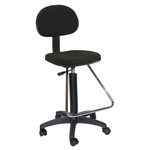 …(instructions included in box). SoHo Studio Drafting Chair #1 - * With adjustable 18" diameter footring * 25.5" - 34" height adjustment range * 16" wide × 15.5" deep seat * 15" wide × 10" high back rest * Smooth airlift assist of height SoHo Studio Drafting Chair #2 - * With stationary…
FROM
$69.99
LIST:$179.95

…in a rich black finish, with the metal parts powder coated for resistance to corrosion. All features of the SoHo Urban Artist Table were inspired by artists' needs; so this drafting and drawing table has a pull out side table for extra work space or a place to put a lamp, a storage shelf underneath,…
FROM
$179.99
LIST:$395.00

Welcome to another episode of Prove It!, where Mikey G will test the claim made by SoHo Urban Artist that their 7 mL tubes of watercolor will produce the same amount of color as the leading comparable brand's 20 mL tubes! Using an opacity test as well as experimenting on a sheet of watercolor…
…the SoHo Urban Artist Tote Bag is indeed water resistant and strong enough to handle even the most extreme wear and tear. http://www.jerrysartarama.com/discount-art-supplies/bags-and-backpacks/soho-urban-artist-tote-bag.htmUsing weights, water hoses, fish tanks, and even a car, watch as this SoHo…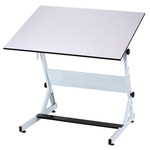 The ultimate artists' drafting table a European classic! Fine art furniture makers Bieffe of Italy have crafted a classic with their Artist Drafting Tables! Available in 2 sizes, the Bieffe Artist Drafting Table is sturdy, simple, and reliable a must-have for the serious artist! The durable…
FROM
$179.99 - $189.99
LIST:$279.95 - $312.95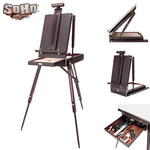 …the smallest canvas at a comfortable painting height * Easy to assemble * An elegant easel at a value price! Used by artists around the world let the Soho Urban Artist be your portable studio to paint anywhere at anytime. As with all Soho products it is well made and sold at a very reasonable price.
FROM
$59.99
LIST:$120.00 …pricing! SoHo's brush lin includes Teijin fiber and Golden Taklon, as well as Powercryl, white synthetic filament brushes and premium white hog bristle. This line features a wide variety of styles and sizes to outfit any painter's basic brush needs. Value Brush Sets - SoHo Urban Artist Value Brush…
FROM
$3.19 - $10.49
LIST:$6.25 - $31.75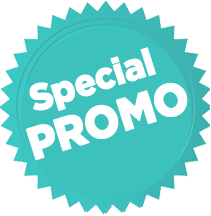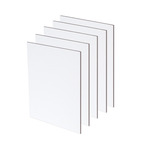 …Practice, For Fun, or For Keeps! With SoHo Urban Artist Painting Panels, exploring your own creativity has never been easier! The panels are made from strong 2.3mm stock board mounted with a textured canvas paper that works universally for any kind of media. SoHo painting boards have been created to…
FROM
$2.49 - $130.99
LIST:$4.25 - $315.00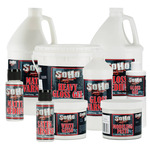 …acrylic painting and to add a less than glossy, satin finish to the painting. White Gesso- High quality, heavy bodied gesso with strong opacity, adhesion and water resistance. You May Also Like: * SoHo Urban Artist Heavy Body Acrylic Paints * SoHo Urban Artist Heavy Body Acrylic Painting Sets
FROM
$1.95 - $5.99
LIST:$2.95 - $10.25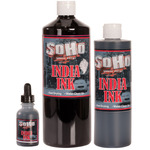 …and more! New SoHo Urban Artist India Ink is a versatile and indispensable medium for nearly any visual artist! This fast-drying, permanent, deep black India ink is perfect for detailed works and gestural strokes, and while wet cleans up with just soap and water. Use SoHo India Ink for Sumi-E…
FROM
$2.99 - $13.89
LIST:$5.00 - $23.25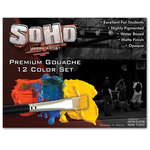 …SoHo Gouache dries to a velvety matte finish that is perfect for reproduction, and the generous 30ml jar size is excellent for covering larger areas when painting posters or signs. Whether you are a serious artist looking for a quality opaque watercolor, or just paint as a hobby, this SoHo Urban…
FROM
$6.99
LIST:$24.95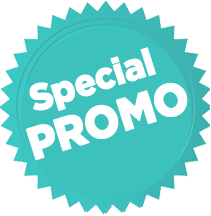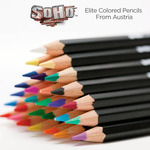 Soho Urban Artist Elite Colored Pencils From Austria Elite brand of colored pencils with less wax and more pigment for more brilliant finished art! When you want the best, this is your choice! In developing their line of artists' colored pencils, SoHo Urban Artist went directly to artists themselves…
FROM
$1.19
LIST:$2.25 …carry-all bags for the ultimate artist's lifestyle! These high quality boat bags from SoHo Urban Artist are the ideal tote bags for any artist on the go! Made from superior, heavyweight cotton canvas with impeccable stitching and edge piping for strength, SoHo Boat Bags are designed to withstand…
FROM
$19.99 - $24.99
LIST:$80.00 - $90.00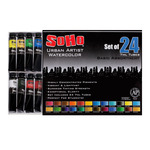 …the perfect introduction to SoHo Watercolor Paints, and also serves as the ideal travel set. Try out these fantastic watercolors today, you'll be happy you did! SoHo Watercolor Combo Set Includes: The SoHo Urban Artist Watercolor 24pc Set - (1) 24 with a 100ML SoHo Spray Bottle - (1) 11 x 15"…
FROM
$24.99
LIST:$99.95 - $114.75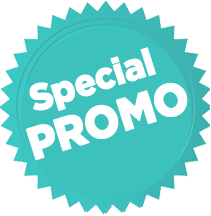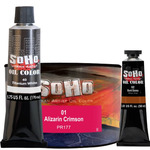 …SoHo Oils are slowly ground on triple roller mills allowing pure refined linseed oil to completely encapsulate the pigment for maximum luminosity and superb handling properties. SoHo Urban Artist Oil Colors eliminate the need for student oils, providing first time artists and professional artists on…
FROM
$0.99 - $1.99
LIST:$4.40 - $53.85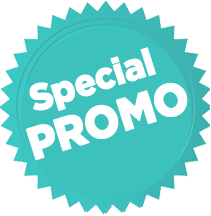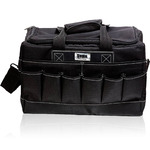 …incredibly convenient bag is great for any artist looking for an organized and practical way to bring their materials with them; use one bag for each different medium and watch your artistic field sessions become an exercise in freedom! The SoHo Urban Artist Tote Bag is also the perfect size for an…
FROM
$59.99
LIST:$99.95


This classically-styled H-frame easel is designed to withstand the attacks of even the most rigorous of artists. Featuring a solid wood construction and brass-plated hardware, the square base ensures the ultimate in stability, while casters allow for easy movement around your studio space.
The classic A-frame easel is favored by painters the world over. The SoHo A-Frame Easel has a rich mahogany finish that adds an air of elegance to any art studio. Plus, it folds flat for easy storage, making it an ideal choice for small painting spaces.
There were no results that contained
all
of the words in your query. These results contain
some
of the words.
Powered by