There were no results that contained
all
of the words in your query. These results contain
some
of the words. …Clear Sprays - This permanent, latex enamel spray is great for preservation, can be used indoors and cleans up easily with soap and water! Make It Acid-Free! ® - Extend the life of memory book materials and important documents! This product neutralizes acids that deteriorate paper to stop it…
FROM
$5.49 - $9.39
LIST:$9.49 - $15.49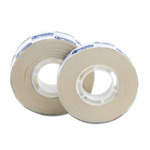 This ATG Tape will not yellow or discolor since it has both an acid and solvent free adhesive. The only"Archival Grade" ATG tape. 18 yard rolls.
FROM
$4.29 - $6.49
LIST:$9.00 - $12.50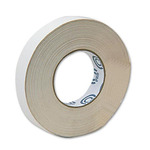 Unlike other acid-free cloth tapes which are water activated, T-900 is pressure-sensitive and all you do is unwind it and apply it. There's no need for knives or scissors since it is hand-tearable! The special acid-free adhesive is compatible with alkaline papers and it won't stain mat boards, print…
FROM
$25.39
LIST:$36.39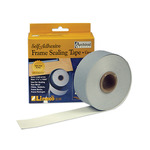 Use this tape to seal backs of picture frames instead of paper or kraft tape. This long lasting pressure sensitive tape adheres to wood, cardboard and most plastics. It has a gray color and foil backing to seal out both dirt and moisture. Easy to use and acid-free. 11/4" wide × 83.33 ft. long roll.
FROM
$12.88
LIST:$16.37
Part of a three step system for your framing needs. * Part One: Purchase ViewPoint Acid-Free precut mats available in a wide variety of sizes.* Part Two: Back your pictures with Viewpoint foam backing.* Part Three: Seal your artwork with Krystal Seal bags. You'll find that all products are made to…
FROM
$5.79 - $43.99
LIST:$10.75 - $66.50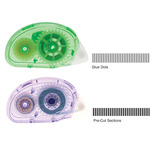 RollerBond Acid Free Release Glue- A convenient, no-mess replacement for traditional glue! Everyone is familiar with traditional white glue as well as its tendency to get on everything surrounding it whilst being used. Whether you're preparing a photo album, creating holiday cards, scrapbooking,…
FROM
$1.00
LIST:$3.95 - $475.20 Familiar quality with 2ml thick adhesive and 3.7 mil Kraft paper backed liner. 36 yard rolls fit into 3M 700 or Jerry's ATG applicator. 1/4" size perfect for less waste, tight spaces and small art. 
FROM
$8.08 - $17.02
LIST:$10.75 - $23.75 With extra fine tread count to make hinges neater and cleaner. This tape is activated and is removable with water and has a neutral pH adhesive which won't discolor or harm artwork. Used predominantly for hinging and hinge repair for matting and framing. This tape is still the most often used…
FROM
$30.18
LIST:$49.57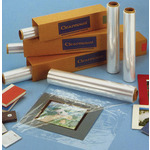 Clearmount s Ultrafilm is the highest quality polyolefin shrink film. It is chemically inert, safe and free of acids and plasticizers. As the premier shrink film in the art world, Clearmount Ultrafilm has been formulated to give you the greatest clarity for magnificent color show through. The film…
FROM
$65.49 - $128.99
LIST:$75.25 - $143.50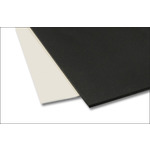 Totally acid-free with a chemically inert core. Surface sheet on both sides of the board has a pH of 7.3 - 8.5 and is buffered to maintain its pH level. Eliminates the need of adding a barrier between artwork and mounting board. Sold in boxes of 25.
FROM
$185.58 - $189.70
LIST:$248.00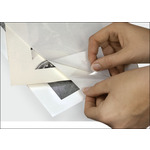 …Introducing Double Tack Acid-Free Mounting Film. Double Tack requires no heat, moisture, glue or activator, so it simplifies the process of mounting your artwork and photographs, saving you time and frustration. Sandwiched between two heavy release sheets, Double Tack Acid-Free Mounting Film has two…
FROM
$4.29 - $192.09
LIST:$5.30 - $243.75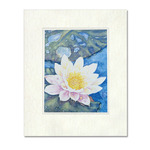 …is a standard with professional artists the world over. It features two usable sides, both smooth and easy to mount on. The entire product is acid-free including both surface sheets and the core.  Please note: 32×40" sheets are sold only by the full box of 25. Please Note: We cannot guarantee that…
FROM
$118.49
LIST:$168.25 Heavy weight smooth paper tape for edging foam boards and sealing picture frames. 60 yard roll.
FROM
$12.99
LIST:$30.95

* All boards are acid-free * Allows for reliable mounting * Cuts easily and with memory * Great for backing board, mounting and framing * Choose your Size and Thickness In developing our line of foam board we went to the artist and framer and asked them what they wanted. Above anything else they…
FROM
$20.81 - $388.91
LIST:$62.95 - $1736.25

In this video, Mikey G. introduces you to his section of videos where he proves seemingly outlandish claims. He may even prove one now!
To save your paints and create some fun images, try this monoprinting technique, demonstrated by collage artist Sharon DiGiulio! A technique you can use on any kind of paper that can even aid in the process of cleaning your palette, this is both fun and easy! This is a great art project for… This high-performance spray exhibits an extended open-tack time so projects can be easily adjusted before drying completely. This acid-free formula is safe for photos, scrapbook pages and other lightweight memorabilia. Provides an even spray pattern, is non-wrinkling with no bleed through.
FROM
$8.09
LIST:$12.99
…and no real mess to clean up. The only problem... you can't find a coloring book that strikes your artistic/relaxation fancy. No problem! Why not make your own coloring book? Its fun and easy!Use your favorite drawings, photographs of friends and family, or that great landscape photo you took during…
Follow along with this exciting free art lesson, where you'll watch professional artist Bill Buchman demonstrate how to manipulate the Sumi-E brush to make up your own strokes using the Bill Buchman brushes. Bill will show you how he takes advantage of the natural shapes the brush can take, and how…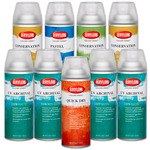 Each Krylon Gallery Spray provides the highest quality protection for all of your projects. Each Gallery Series Spray:* Features EZ touch 360° dial sprays at virtually any angle * Contains UV light absorbers and stabilizers for maximum color protection Conservation Retouch Varnish - Use this varnish…
FROM
$9.99 - $10.49
LIST:$19.95
…you make any new ones for us? Let us know right here!Turner Acryl Gouache and Jerry's Artarama have developed this set with the top selling paint line in Japan, Turner Acryl Gouache!The set comes complete with the following: http://www.jerrysartarama.com/turner/index.html THE POWER of COLOR - Make…
There were no results that contained
all
of the words in your query. These results contain
some
of the words.
Powered by