There were no results that contained
all
of the words in your query. These results contain
some
of the words.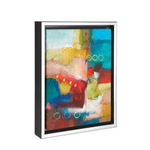 Illusions Floater Frames are available for 1-1/2" deep canvases in four beautiful finishes!! Illusions Canvas Floater Frames come with all fitting and hanging hardware, all you need is a screwdriver! With Illusions Floater Canvas Frames, creating the floating canvas effect has never been easier!…
FROM
$15.74 - $79.88
LIST:$37.00 - $185.50

…need tape! Illusions does all the work for you! Each frame is painted black on the inside rim to increase the "float" effect.All you have to do is place your painting in the frame, attach it with the included hardware and you're ready to hang and enjoy. Illusions Canvas Floater Frames allow your…
FROM
$13.98 - $62.95
LIST:$29.25 - $150.95


With Illusions Floater Canvas Frames, creating the floating canvas effect has never been easier! Floater Frames are the preferred way to frame canvas paintings because they allow the sides of the canvas be visible. …3/4" Canvas and Flat Panels! - Ampersand s Wood Panel Floater Frames are available in Maple, Black and White and in size Bold for 1-1/2" panels, and Thin for 7/8" panels. These premium hardwood frames are also great for framing canvas artwork. So Easy to Use! Everything you need to frame and hang…
FROM
$16.89 - $38.99
LIST:$25.99 - $59.99
Looking for a great way to accentuate your artwork for an upcoming gallery show? In this free art lesson, professional abstract artist Joe DiGiulio explains why his choice is Illusions Canvas Frames, and demonstrates how to mount a piece of artwork in the frame using the included hardware.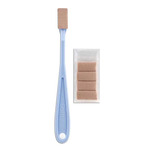 …developed for use with PanPastel™. They are also ideal tools to use with most water-based art materials for creating a variety of exciting new techniques and effects. Finished effects are different to brushes, as the brush stroke is eliminated. Developed by artists for artists each…
FROM
$2.79 - $29.20
LIST:$3.65 - $36.50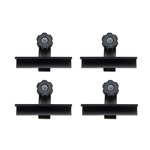 …re-tighten them to adjust to the size of the canvases you would like to display. The easel that once held just one image can now be a miniature museum, or a multiple workspace for the busy painter! Sold in packs of four clips that will hold canvases up to 1.5" deep; buy as many as you need to…
FROM
$23.89
LIST:$40.99
There were no results that contained
all
of the words in your query. These results contain
some
of the words.
Powered by