There were no results that contained
all
of the words in your query. These results contain
some
of the words.
…New First Impressions Art Markers are sure to inspire a wealth of creativity in your young artist! These vibrant, juicy markers are the top of the line when it comes to kids' art supplies. With high quality fiber tips that last, and water-based, ink, First Impressions Art Markers are perfect for any…
$8.99
LIST:$17.95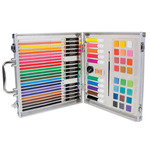 …Art Set - Non Toxic- Better Quality Supplies Fun array of art supplies for artists age 7 and up! - Your young artist should be inspired, and these assortments are the perfect art sets for all children exploring their creativity! No matter if they are age 7 to 15, First Impressions art sets for kids…
$19.99
LIST:$39.95 …them for the next painting session. Let your kids explore their artistic side with colorful and carefree Tempera Cakes from First Impressions! Key Features: * Vibrant tempera paint cakes * Rated AP Non-Toxic * Washable with soap & water * Set of 9 includes plastic palette Perfect For: * Kids of…
$9.49
LIST:$18.95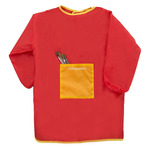 More details coming soon . . .
FROM
$7.99
LIST:$9.95 …for young artists! * Easy to wash and wipe off * Great for school, bulk for classrooms, workshops, camps and more * Also available in a bulk carton of 12 sets great for classrooms Perfect for Ages: 4 - 10 Hint: Personalize your kids art smock. Purchase kids glitter glue or markers to write your kids…
FROM
$7.49
LIST:$15.25 - $180.95