 …multi-purpose glue than Elmer's Glue-All! Safe, non-toxic, pourable white glue New, stronger formulation! Bonds a wide variety of surfaces Available in 4oz, 8oz, 16oz, quart and gallon glue bottles Ideal for home, office and school use Perfect for arts and crafts and home repairs of all kinds!
FROM
$2.21 - $25.99
LIST:$2.64 - $27.97 The ultimate glue from Elmer's that can do it all! Elmer's exceptional Glue-All MAX is the definitive adhesive glue for virtually all indoor and outdoor projects! This extra-strength, multi-purpose, polyurethane based glue can strongly stick almost anything to anything including wood, stone, metal…
FROM
$5.45 - $10.17
LIST:$7.70 - $13.98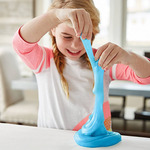 More details coming soon . . .
FROM
$8.79 - $11.19
LIST:$9.79 - $13.99
Powered by