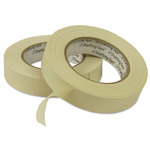 Special low tack tape holds paper down onto drawing boards and lifts easily. Perfect for sketching and drawing, storyboarding and architectural renderings. In economical 60 yard rolls.
FROM
$4.79 - $7.69
LIST:$7.99 - $12.69


These self adhesive 7/8" diameter dots have a low tack adhesive that will adhere your drawing or watercolor paper to boards in and out of the studio but can be removed without harming your valuable art. They are also excellent for keeping top sheets of pads from flipping up when drawing and painting…
FROM
$5.49
LIST:$7.95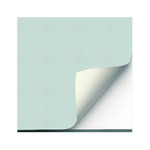 …expensive furniture against mars, scars, cuts, dents, and prolongs the life of new boards.* Will not deteriorate, discolor or crack.* Easy to clean with a damp cloth or sponge.* Easy to install VYCO board cover cuts to size easily with ordinary scissors, then attaches with double-sided tape.
FROM
$5.89 - $135.19
LIST:$7.10 - $149.00
Powered by