…Brilliant Acrylics - in a Great Selection Of Sets! Super Concentrated Artist Acrylics - The MOST Vibrant Acrylics You Can Buy!- Turner Acryl Gouache is more concentrated than most acrylics, with a beautiful velvety matte finish! - Incredibly versatile, it adheres to wood, acrylic sheeting, stone,…
FROM
$10.09 - $179.99
LIST:$48.25 - $698.00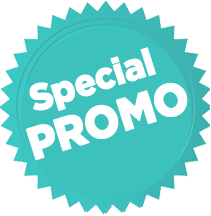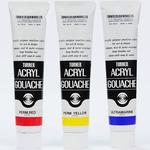 Super Concentrated Artist Acrylics - The MOST Vibrant Acrylics You Can Buy! If you love painting, only Turner Acryl Gouache is fully pigmented, is totally free of heavy metal pigments, most colors are totally light fast with the exception of their decorative ranges and fluorescent ranges. Because of…
FROM
$2.00 - $3.99
LIST:$9.95 - $59.95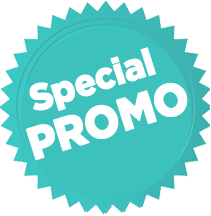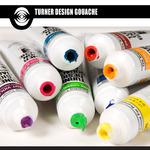 * Watersoluble * Brilliant and opaque * Beautiful matte finish * Imported from Japan Turner Design Gouache is considered as one of the world's premier opaque watercolors. Much of Turner's fame comes from this line of color used by New York textile designers, graphic designers and artists for…
FROM
$4.59 - $7.39
LIST:$11.75 - $19.50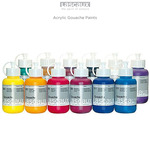 …gouache to meet the artistic demands of painters of all skill levels. Lascaux Gouache is a unique style of tempera paint based on a revolutionary acrylic binder, water-mixable and vibrant, drying to a velvety matte, elastic finish that remains water-soluble once dry, unlike most other acrylic…
FROM
$13.38
LIST:$22.30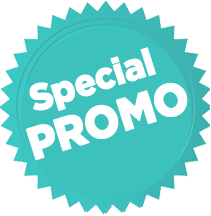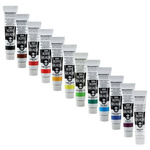 More details coming soon . . .
FROM
$1.00 - $2.00
LIST:$5.50 - $19.95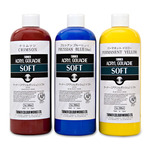 …acrylic and gouache in a soft bodied formula, with the best qualities of each! Turner s Acryl Gouache Soft Formula has an amazing range of color offerings, rarely found in gouache or acrylic lines. The paint pigment load is filled to the max, as the addition of acrylic polymer to the gouache allows…
FROM
$14.99 - $29.99
LIST:$65.95 - $131.95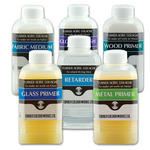 Coarse Gel - Builds up surface and texture. Fabric Medium - For safe adhesion to fabrics. Gesso - Used to prepare white substrates. Glass Primer - For safe adhesion to glass. Gloss Medium - To make work glossier and more transparent. Gloss Varnish - Can be used as a final coat to add gloss on art…
FROM
$9.99
LIST:$26.95 - $41.95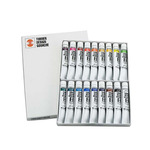 * Use with all of your favorite watercolors! * Used by textile and graphic designers for over 50 years! Turner Design Gouache is considered as one of the world's premier opaque watercolors. Much of Turner's fame comes from this line of color used by New York textile designers, graphic designers and…
FROM
$34.99
LIST:$142.25 - $345.99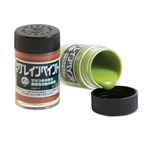 These items have been discontinued. Please see these recommended items: World's Finest, Fast-Drying, Brilliant Matte Acrylics! Turner Acryl Gouache >

…the first paint lines specifically designed for stage, sign, mural, and outdoor use Neo Color. Neo Color paints are a matte-finish, poly-vinyl acrylic paint that adhere to virtually any surface, from paper, canvas and wood to concrete, ceramic, styrene, glass, stone, fabric, and more! The 36-color…
FROM
$3.99 - $19.99
LIST:$14.50 - $53.95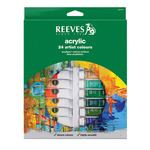 …- These various sets of 10 ml tubes feature great quality colors for beginners. Sets available in Acrylic, Oil, Watercolor, Gouache and Water-soluble oil colors! Acrylic Set of 24 - This acrylic set contains 24,10 ml tubes including, Titanium White, Lemon Yellow, Medium Yellow, Orange, Flesh Tint,…
FROM
$13.49
LIST:$19.59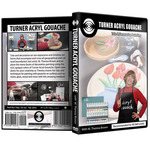 …explore the many facets of decorative painting using the rich, opaque colors of Turner Acryl Gouache. Open new doors for your creativity as Theresa shares her tips and techniques for painting with gouache on surfaces such as stone, glass, wood and more with this amazing medium! "Turner Neo Color:…
FROM
$6.99
LIST:$29.99

Prove it! - Can one 500ml bottle of Acryl Gouache Soft Formula cover 76 sq feet of canvas? Turner Paints claims that one 500 ml bottle of Acryl Gouache Soft Formula will cover over 76 square feet of canvas. In this video, Mikey G sets out to put the paint to the test and Prove It!, Taking three…
…on a glass vase! Using Turner Acryl Gouache colors and the Turner Glass Primer, she will show you how to create a unique piece of art for your home, or make a friend happy with a personalized gift! This lesson is an excerpt from her upcoming DVD, Turner Acryl Gouache: Tole and Decorative Art.
Turner Acryl Gouache:With Turner's Color Mixing Guide for Turner Acryl Gouache Acrylic Paint, you can create 120 Colors using the 12 colors in the set See more at …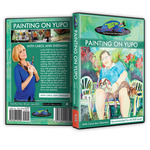 …along with Carol Ann as she explains the process. "The Excitement of Acryl Gouache on Yupo" - 83 minutes| Get Supply List This dynamic DVD featuring Carol Ann Sherman will teach you how to paint on Yupo using Turner Acryl Gouache! This is a new and exciting way to add interest and dimension to your…
FROM
$6.99
LIST:$29.99 - $460.87

Powered by